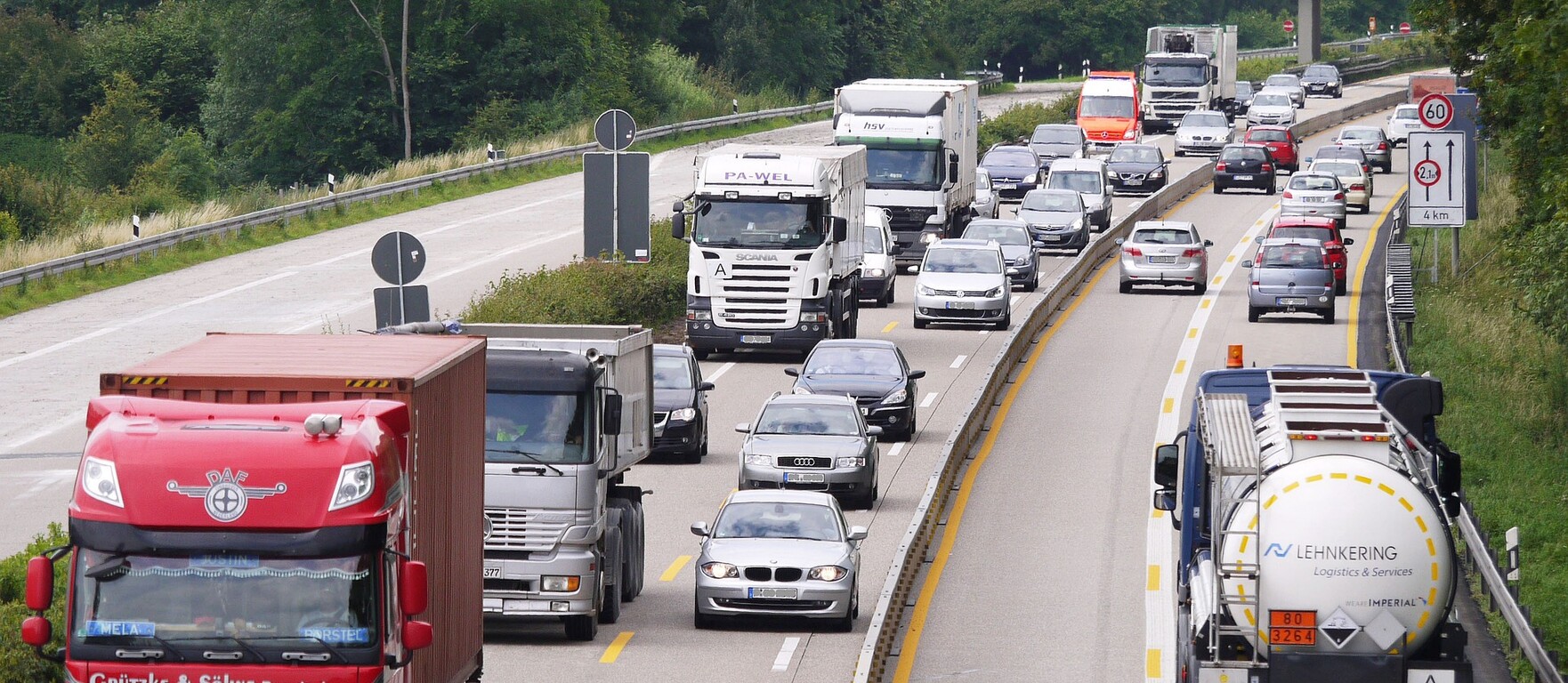 Covid has had a significant impact on road freight in Europe
10. 10. 2022 – Lomond
The European Commission recently published statistics which reveal much about the impact of the Covid pandemic on road freight transport in Europe.
The headline figure was that, in 2021, total road freight transport in the EU increased by 7% compared with the previous year in terms of tonne-kilometres (TKM) – the best indication of overall levels of freight transport activity. That needs to be put into the context of longer-term trends, though, going back a bit more than a decade:
So, between the 2007-8 financial crisis and the start of the pandemic, the volume of road freight transport in the EU grew relatively slowly – by just over 5% in that 11-year period (although it's worth noting that there was a significant drop between 2008 and 2009, so the rate would look much healthier if the chart started in 2009). International freight transport was responsible for all of that growth, increasing by nearly 16% from 2008 to 2019.
The first year of the pandemic had a pretty marginal impact on road freight volumes (there was an overall decline of just 0.9%), but it bounced back hard last year, increasing to well beyond pre-pandemic levels. In fact, in 2021, volumes grew more in a single year than they had in the 11 years leading up to the pandemic:
The data also tells us where this growth is coming from:
1. Longer-haul transport: in the decade pre-pandemic, the two distance classes which saw double-digit growth were 150-299 km (+11.24%) and 300-499 km (+10.19%). If you compare the 2021 figures with 2019, the distance class which has bounced back most strongly is longer-haul: 500-999 km.
2. Parcel delivery: perhaps unsurprisingly, the product group with the most significant growth between 2020 and 2021 was "mail & parcels" – both in terms of tonnes and tonne-kilometres (17.2% and 21.2%, respectively). This was an acceleration from the already strong growth trend seen from 2015 onwards, and is, of course, directly correlated with the e-commerce boom in Europe.
All of which emphasises two points:
First, the commercial road transport sector has always formed the backbone of the European economy, and it is growing rather than declining in importance.
Second, heavy-duty vehicles are responsible for about a quarter of CO2 emissions from road transport in the EU, and for some 5% of total EU emissions. In a sector dominated by SMEs operating on tight margins, political support for the energy transition in this sector has never been more urgent.